We have now finished collecting information for our 2020 Sustainability Report and we're delighted to announce that over the year we supported 168 projects...
Many thanks to Lynne Watson for the atmospheric photos of Earlsburn Wind Farm, looking stunning in the snow.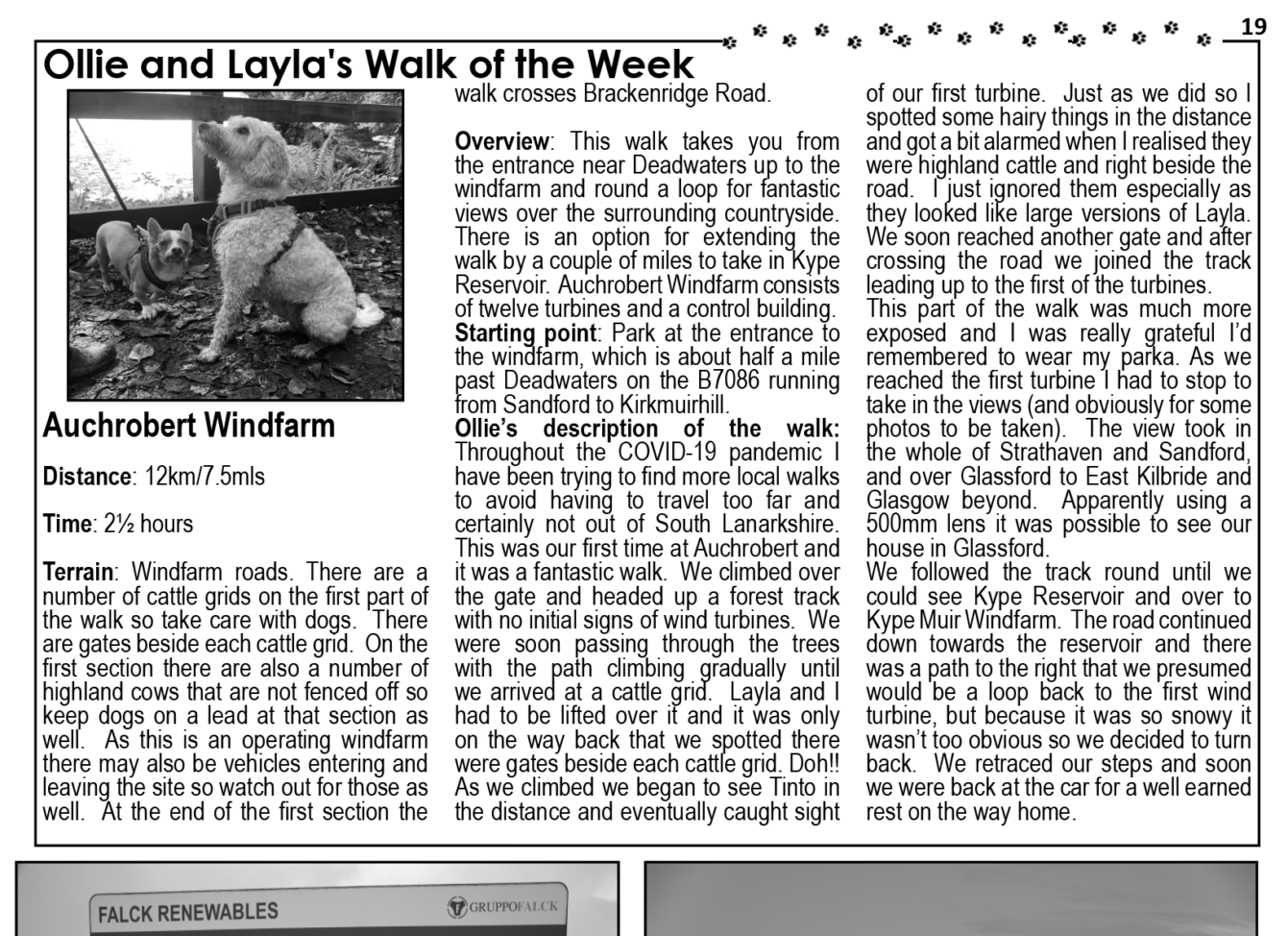 Our Auchrobert Wind Farm is looking very pretty in the snow and had some enthusiastic visitors recently. Many thanks to Ollie and Layla and their...
We're delighted to be sponsoring the Scottish Council for Development and Industry's Harnessing Value for Scotland from Offshore Wind event on 4 February with...