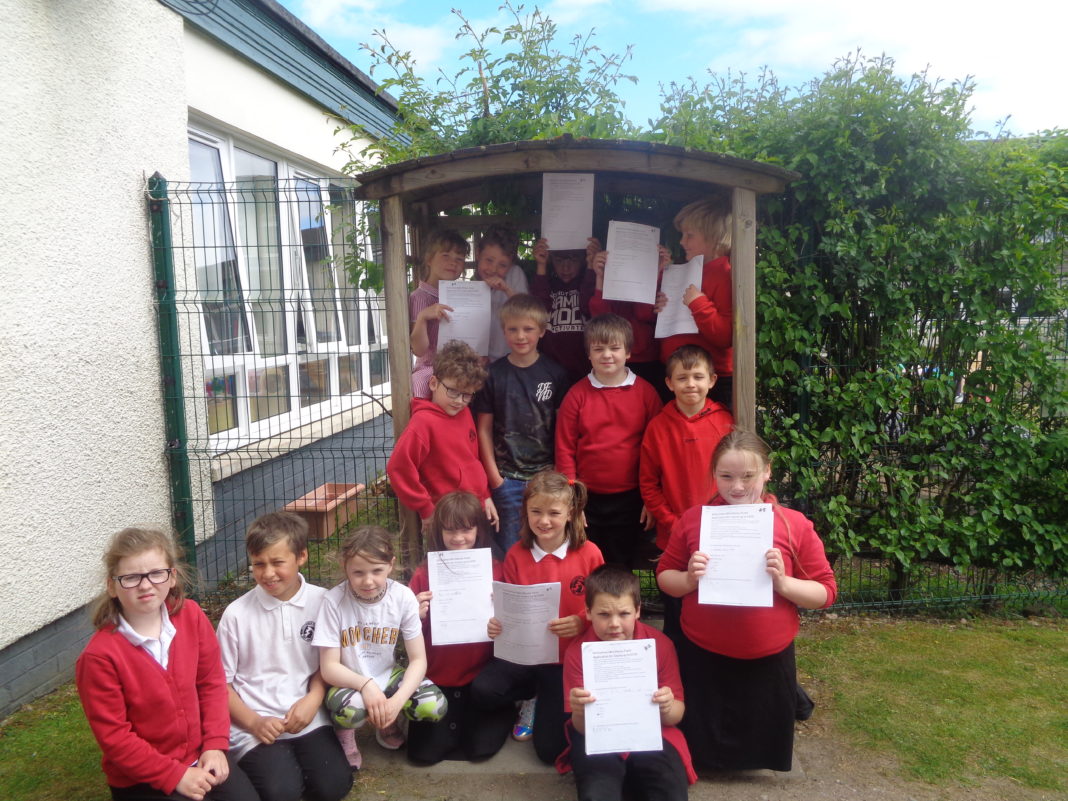 Youngsters from a community around one of our Scottish wind farms have been getting a taste of community funding and grant giving.
P4/5 at Kilchuimen Primary in Fort Augustus, near our Millennium Wind Farm, set up the Kilchuimen Mini Money Fund to find out more about how a community benefit fund works.
Applications to the £400 fund provided by Falck Renewables and Fort Augustus and Glenmoriston Community Company were invited from all school and nursery pupils who had to outline the benefits of their proposed project, provide costings and explain how it would be delivered.
The Mini Money Fund received 12 applications with 6 receiving funding. The successful applications ranged from maths robots and sand pit toys, to a tennis racket and balls for games of playground rounders. A group of pupils from Primaries 5, 6 and 7 also received £100 towards their plans to hold a post-covid treat for elderly people in the community which is planned to take place in Fort Augustus Village Hall when regulations allow.
Teacher Evie Sandham said: "Setting up the Kilchuimen Mini Money Fund proved to be a hugely valuable exercise which really made the children think about the whole process – from the paperwork required to making decisions on which applications to grant and which to turn down.  The children who applied to the fund also benefitted – filling in application forms and providing evidence to back up their application are useful life skills which will serve them well in the future."
Erin Murchie, Falck Renewables community relations manager, said: "We were delighted to support this fantastic project which gave the children a great insight into how community funding works and how to make decisions which will have real impact.  A lot of the community funding from renewable energy projects like ours is administered by talented and dedicated volunteers who understand the needs of their local area.  We hope the members of the Kilchuimen Mini Money Fund have enjoyed the experience and go on to be the community benefit fund experts of the future."
https://www.obantimes.co.uk/2021/06/17/enterprising-fort-augustus-pupils-set-up-funding-panel/