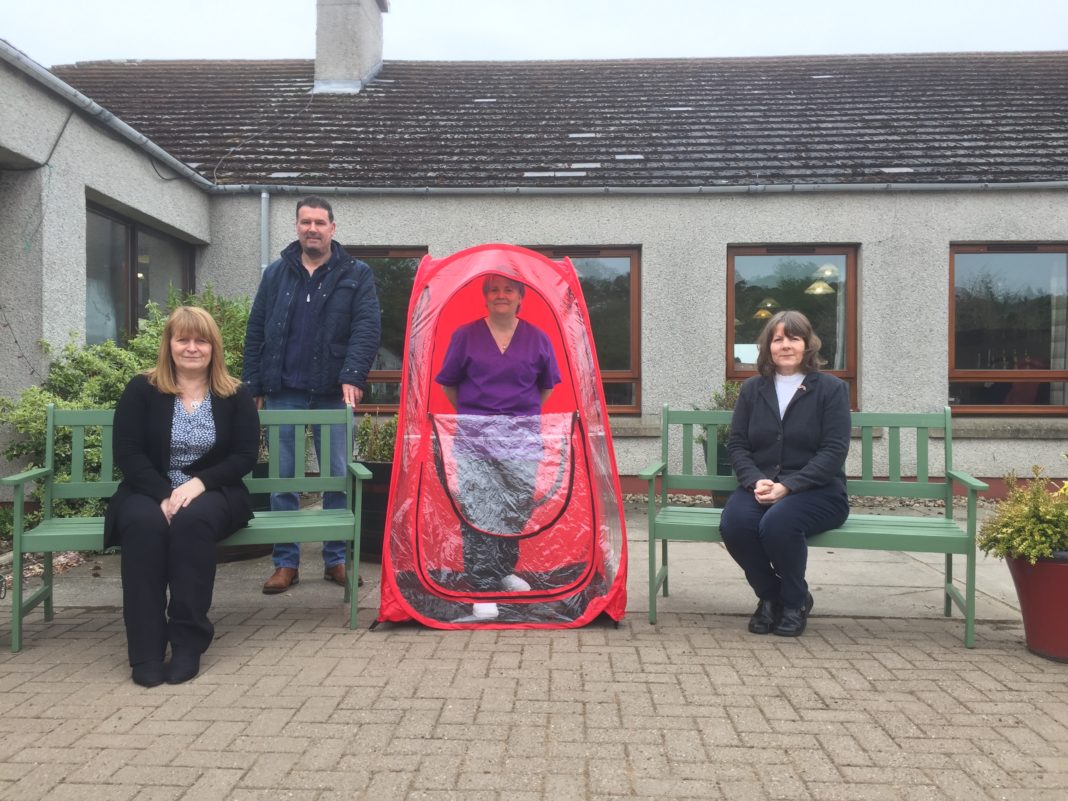 Residents and visitors to Seaforth House in Golspie, near our Kilbraur Wind Farm, can now sit outside in style.
The care home's old benches have been refurbished and painted thanks to a collaboration between the Kilbraur Wind Farm Community Benefit Trust (KWCBT) and the Community Payback team.
Young people transformed the benches as part of their community payback service with paint and equipment provided by KWCBT.
Seaforth House social care worker Tracey Campbell said: "The new benches will allow residents and visitors to sit outside and enjoy the good weather and complement the outdoor pods the Trust provided funding for earlier in the year."
Community Payback officer Jamie Sinclair said: "We are always really glad to carry out work which benefits the community in real practical ways and were delighted to be able to help out."
Kilbraur Wind Farm Community Benefit Trust administers funding from Falck Renewables' Kilbraur Wind Farm. Applications to the Trust are considered four times a year. Information on how to apply is available at www.kilbraur.com
https://www.northern-times.co.uk/news/new-look-for-golspie-care-home-benches-240758/