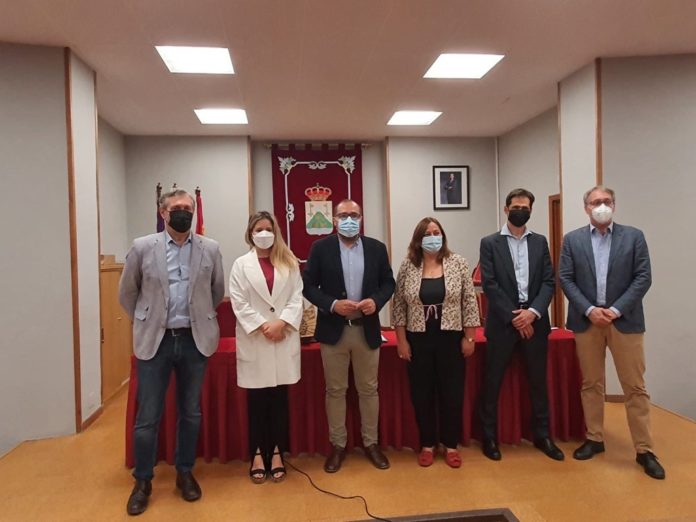 Falck Renewables is giving contribution to increasing the cultural heritage of the area surrounding Carrecastro wind farm, providing benefit to the scientific community, neighborhood and local tourism.
The construction of the Carrecastro wind farm started in 2019 and brought to light numerous findings providing greater knowledge of the social and economic aspects of the prehistoric culture. To preserve such valuable discovery, few days ago the Mayor of Tordesillas and Falck Renewables signed an agreement to complete the archeological project during the construction phase of the plant. This phase of work will last approximately one year, and the scientific results will be published as a book format in the first half of 2022.
---
Falck Renewables firma un convenio con el Ayuntamiento de Tordesillas para publicar los hallazgos arqueológicos del parque eólico de Carrecastro
Falck Renewables está contribuyendo a incrementar el patrimonio cultural del área cercana al parque eólico de Carrecastro, compartiendo así este beneficio cultural con la comunidad científica, el vecindario y el turismo local.
La construcción del parque eólico de Carrecastro se inició en 2019 y sacó a la luz numerosos hallazgos que aportaron un mayor conocimiento de los aspectos sociales y económicos de la cultura prehistórica. Para poner en valor tan valioso descubrimiento, hace unos días el Alcalde de Tordesillas y Falck Renewables firmaron un convenio para completar el proyecto arqueológico que se llevó a cabo durante la fase de construcción de la planta. Esta nueva fase del trabajo tendrá una duración aproximada de un año y culminará con la publicación de los resultados científicos de la excavación, en formato de libro, en el primer semestre de 2022.