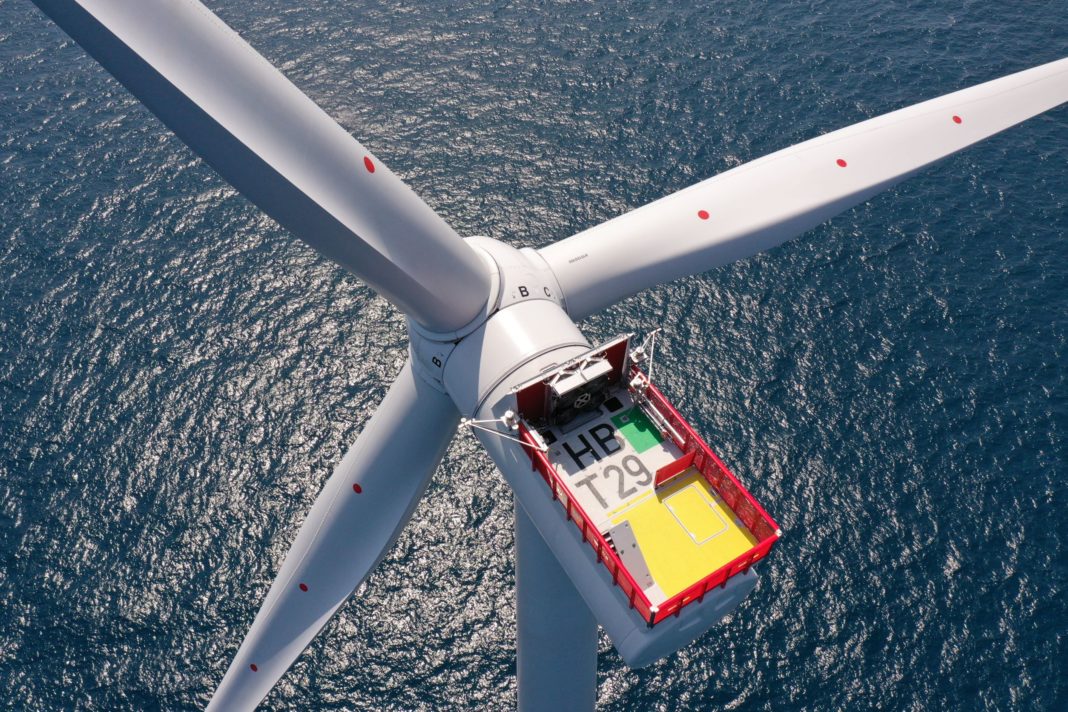 If you'd like to know more about our plans to develop floating offshore wind farms in Scotland, have a look at the article here from the current issue of Holyrood magazine.
Along with our partners Ørsted and BlueFloat Energy we are taking part in the current bidding round for seabed leases off the Scottish coast for the rights to build offshore wind farms. We think the deep waters and strong winds are ideal for floating wind technology where floating foundations are anchored to the seabed by mooring lines in a similar way to large ships. Their location further from the coast also makes floating turbines less disruptive to sea life, birds and the fishing industry.
We should find out at the beginning of next year if our bids have been successful.
In the picture: Hornsea One – Offshore wind farm (Courtesy of Ørsted)