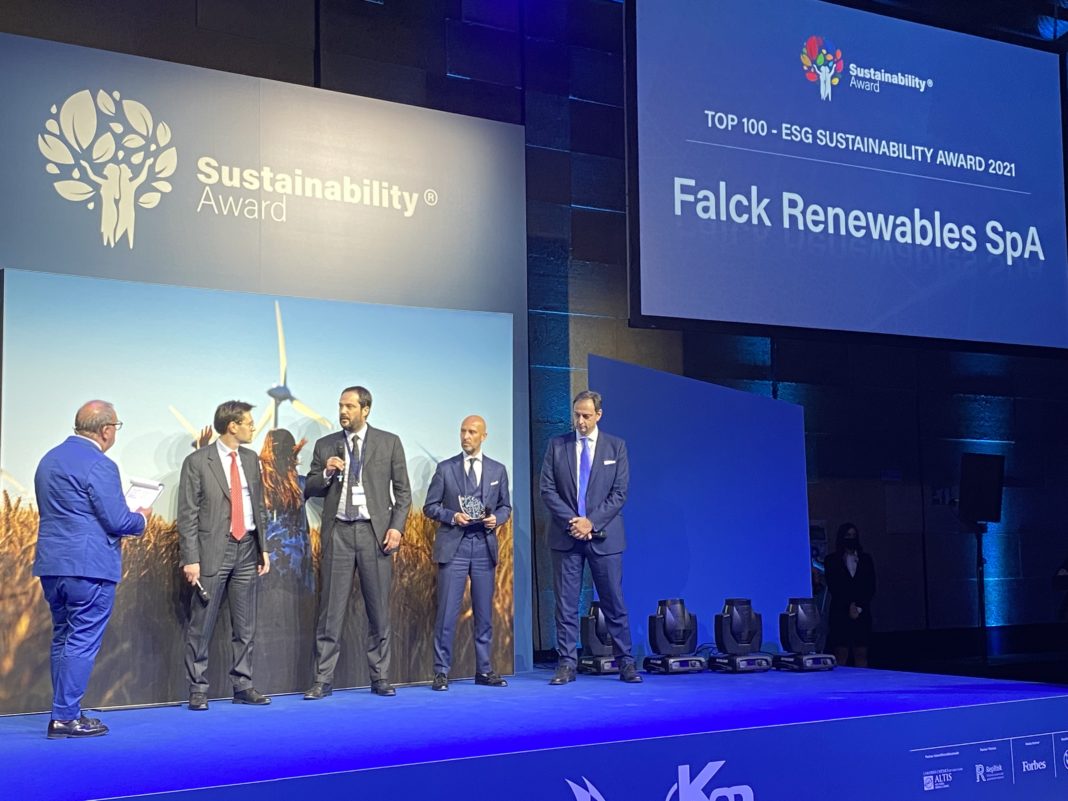 Falck Renewables has won first place in the TOP 100 – ESG Sustainability Award 2021 promoted by Credit Suisse and Kon. The selection involved more than 100 companies highlighted for their approach to sustainability. The award ceremony took place on 11 October 2021 when our President Enrico Falck was interviewed by Forbes.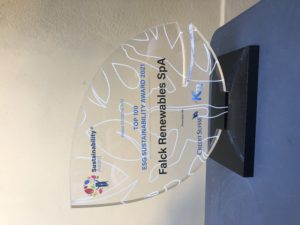 Falck Renewables was selected for demonstrating its commitment to sharing value with local communities and providing support to sustainable initiatives, aligned with the creation of inclusive and enduring growth.
Such effort has been recognised by the promotors of the award, and worth Falck Renewables the first place.
As Enrico Falck, Chairman of Falck Renewables, said: "We will continue to create sustainable paths, convinced it is possible to live in a world where the only energy is green energy, to ensure a future for the younger generations".
Sustainability is at the core of our daily activities, it embraces all our actions and we are proud and honoured for this to be officially recognized.