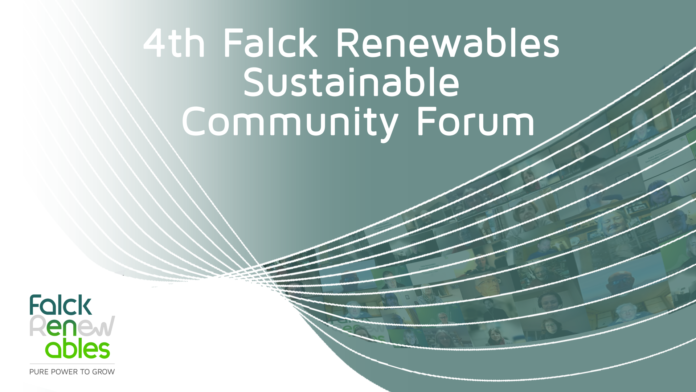 We were delighted to get together online with representatives from the communities around our wind farms at our 4th annual Sustainable Community Forum yesterday.
During the Forum we caught up with some of the fantastic projects underway around Europe and got some insights into the impact funding from our wind farms has made and how young people are getting involved in making funding decisions for their communities. We also celebrated the winners of our UK Building Back Stronger Communities competition. Three wonderful projects received funding to get them started delivering new community initiatives:
The Glengarry Trust and Fort Augustus and Glenmoriston Community Company's health and wellbeing improvement initiative for the whole community
Voluntary Groups Sutherland's plan for a safe way of opening village halls after long periods of closure due to the pandemic
Valley Renewables Group's support for people adapting to new patterns of working.
The recipients of this year's Student Support Scheme were also announced, with Robert Gordon University students Angus Matheson and Niccolo Frame both receiving financial support with their studies over the coming year.
We also heard from broadcaster, marine biologist and explorer, Monty Halls who shared some of his own inspirational experiences with communities around the world.
To see some of the initiatives delivered by the communities around our wind farms and find out more about how young people are getting involved with making decisions on how to fund community projects, visit here: