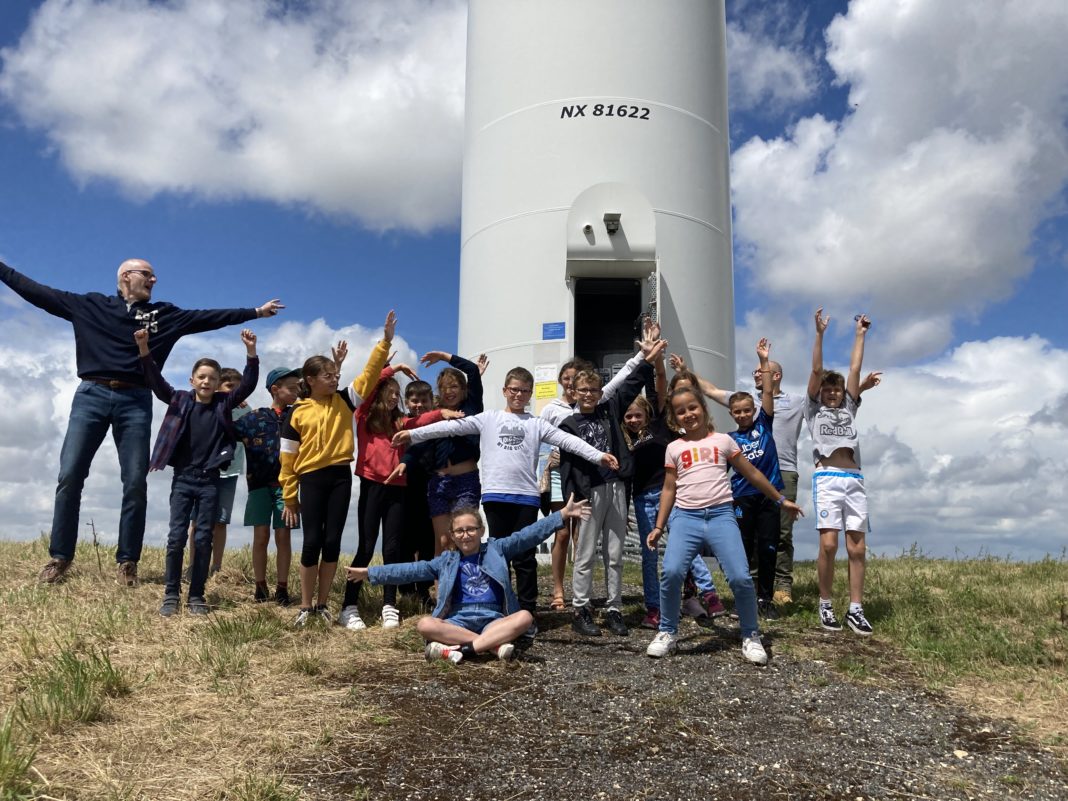 We organized open days at two of our wind farms in France (Ty-Ru in Bretagne and Coudrays in Centre-Val-de Loire), earlier this month in partnership with SER, the French renewable energy association  [https://www.syndicat-energies-renouvelables.fr/]
The first day focused on visits from local schools and politicians with the second open to the general public, with the aim of sharing information about how wind turbines work, sustainable development and environmental protection. Visitors got to see a wind turbine up close, chat to our specialists and find out more from an educational exhibition.
The two days were such a success with more than 200 visitors, we are now planning more at our other plants in France!
---
Journées portes ouvertes de nos parcs éoliens en France
Dans le cadre des Journée Portes Ouvertes des énergies renouvelables organisées par le Syndicat des Energies Renouvelables (SER) [link : https://www.syndicat-energies-renouvelables.fr/], nous avons ouvert les portes de nos parcs éoliens des Coudrays dans le Cher et de Ty-Ru dans le Finistère les 24 et 25 juin 2022.
Lors de la journée du 24 juin nous avons accueilli les élèves des écoles du territoire ainsi que les élus locaux. La journée du 25 juin était dédiée à des visites grand public. Ces journées ont permis d'expliquer le fonctionnement des éoliennes et les enjeux liés à la transition énergétique ainsi que la protection de l'environnement.
Les visiteurs ont eu l'opportunité de visiter le pied d'une éolienne accompagnés de nos spécialistes pour répondre à toutes les interrogations. Une exposition pédagogique a également été présentée sur les questions de l'énergie, de la protection de la biodiversité et des énergies renouvelables. Ces dernières souffrent parfois d'une mauvaise réputation liée à des arguments souvent faussés. Nous avons la conviction que c'est entre autres par le partage des connaissances et des savoirs que l'appropriation des projets se fera.
Au total ce sont plus de 200 visiteurs qui sont venus visiter nos deux parcs éoliens et nous tenons à remercier toutes ces personnes pour leur curiosité, leurs questions et les échanges.
Fidèles à notre envie de transmettre nos connaissances nous organiserons à l'avenir de nouvelles portes ouvertes sur nos autres sites de production d'énergies renouvelables.