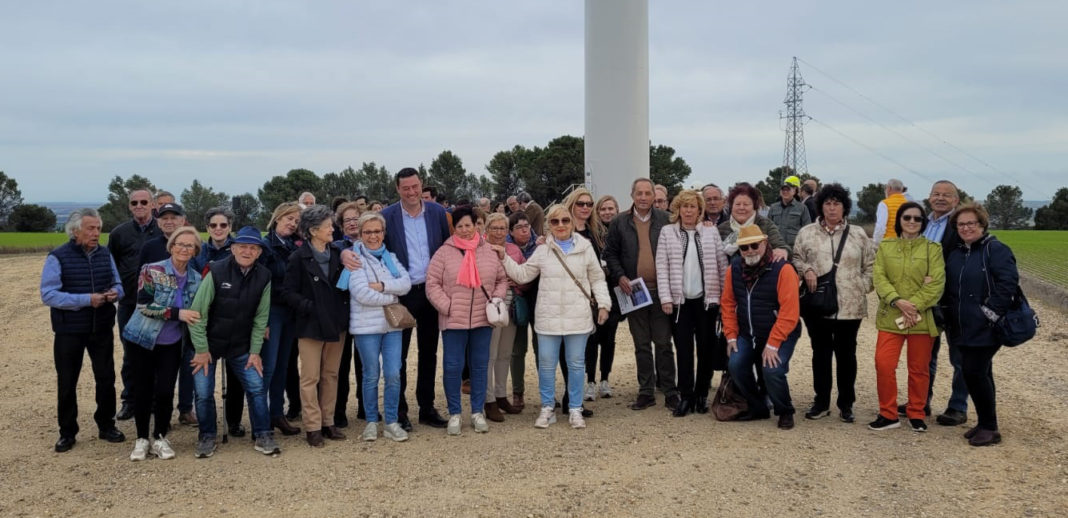 Ha sido un placer tener la oportunidad de inaugurar nuestro parque eólico de Carrecastro, en los municipios españoles de Tordesillas y Velilla -Valladolid-.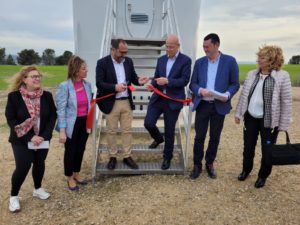 Los vecinos de Tordesillas y Velilla son el mejor ejemplo de lo que se puede conseguir juntos cuando se combinan las comunidades con las energías renovables. La población local no sólo ha apostado desde el principio por los proyectos renovables en su municipio, sino que también ha apoyado proactivamente nuestro proyecto y, como resultado, hoy podemos decir que Carrecastro es -dentro y fuera de Renantis- un prototipo, un símbolo y un precedente de cómo colaborar de la mejor manera posible en nuestro sector.
La asociación local Palenque Medieval, con la que llevamos trabajando varios años, nos contó a través de su Presidenta todos los eventos en los que Renantis acompaña la vida del municipio. Son cientos las actividades en las que la compañía apoya la vida social y cultural de Tordesillas y Velilla.
Por otro lado, la construcción del parque eólico dio lugar a un importante hallazgo arqueológico que se verá reflejado en una publicación científica sobre el gran yacimiento de la Edad de Bronce que yacía oculto bajo tierra en este lugar. La cultura de las Cogotas es uno de los yacimientos más emblemáticos del periodo final de este grupo cultural, que se extendió por la meseta central española entre los años 1.600 y 1.100 a.C. Los trabajos de excavación arqueológica se han desarrollado en una superficie de 2.816 m², lo que convierte la intervención en una de las más extensas realizadas en un yacimiento de estas características.
————————————————————
Carrecastro wind farm inauguration with local communities in Spain
We were delighted to have the chance to inaugurate our Carrecastro Wind Farm, in the municipalities of Tordesillas and Velilla in Spain.
The residents of Tordesillas and Velilla are the best example of what can be achieved together when combining communities with renewables. Not only has the local population been committed to renewable projects in their municipality from the very beginning, but they have also proactively supported our project and, as a result, today we can say that Carrecastro is – within and outside Renantis – a prototype, a symbol and a precedent of how to collaborate in the best possible way in our sector.
The local association Palenque Medieval, with whom we have been working for several years, told us through its President all the events in which Renantis accompanies the life of the municipality. There are hundreds of activities in which the company supports the social and cultural life of Tordesillas and Velilla.
The construction of the wind farm resulted in an important archaeological find which sparked intervention work to document the large Bronze Age site that lay hidden underneath the ground on the site. The Cogotas culture is one of the most emblematic sites of the final period of this cultural group, which spread across the central Spanish plateau between 1,600 and 1,100 BC. The archaeological excavation work was carried out over an area of 2,816 m², making the intervention one of the most extensive carried out on a site of these characteristics.